SAR Training by Dr. Patti Britton THE NETHERLANDS IN APRIL, 2012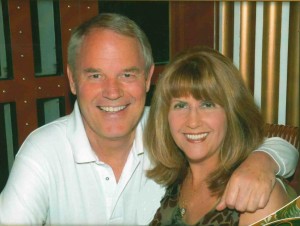 "The Ultimate SAR Experience...." Led by seasoned experts Dr. Patti Britton and Dr. Robert Dunlap, creators of transformational SAR programs in the U.S.
Sponsor: Xaviera Hollander, patron of the arts, author of over 25 books, (including "The Happy Hooker") and former Penthouse columnist
Earn AASECT 15 CEs while you enjoy the magic of Holland!!
Dates: Europe#1: April 20-22nd, 2012
Location: Amsterdam, The Netherlands
A once-in-a-lifetime sexology training event in a famous B&B and theater setting in Holland for 15 AASECT CEs during tulip festival next spring...including a chance to sleep over in Xaviera's own hotel B&B and nearby real life Dutch apartments for a small fee (under $150 per night). Don't miss out on this one.
We will be offering: (for 15 CEs for AASECT)

A world class sex education and training event featuring a contemporary and classical SAR experience, with all bells and whistles possible in the most famous and sex-positive city in the entire world, featuring:
**
A mini-SAR inside of an elaborate sexological experience of the sexual underground and sexual luminaries of Amsterdam (15 hours for SAR itself) ** A field trip to a world class Dutch Sex Shop with a live workshop on site **
A tour of the Red Light District and lectures on prostitution by the renowned sex workers and advocates **
Performance artists with a sexual spin, including pro-dom's in sensual role play demonstrations, erotic singing by seasoned vocalists, sensuous and exotic dance by highly talented stage performers, and poetry read with full musical background, all from an erotic perspective ** Personal lectures and first hand accounts by Xaviera aka the world's most famous madam, on hot sizzling sex tips from the pro herself. **
A trip to a live, red hot Burlesque show.**
A high quality traditional and modern SAR that Drs Britton & Dunlap have been successfully offering in the U.S. for the past five years.
It's time to celebrate your sexuality while the tulips are in bloom....Join us for this unique experience. This email address is being protected from spambots. You need JavaScript enabled to view it. to reserve your spot!
AMSTERDAM SPECIAL PRICING PER PERSON:
Deposit: (non-refundable): $150US
SAR with certificate: $599US
Sex Tours of Amsterdam: (ala carte fees will be required); your guests are permitted to join any group outing or event with permission
Tulip Festival Tours will also be made available upon request
Housing at B&B or nearby apartments at affordable rates, starting at $150US/night and up at Xaviera's B&B~the best breakfast in Europe!!!
To reserve your spot, This email address is being protected from spambots. You need JavaScript enabled to view it.. Seats are limited.
Here is what some of our SAR participants say:
"SAR was a life-changing event! It was expansive of my thinking and my soul. It was so good to get to meet such great people, feel part of something so important, and get closer to the experts as real people. I got out of my shell and learned so much. I can't imagine having skipped this once in a lifetime chance to learn and grow."
Leslie Campbell, of Oklahoma, USA