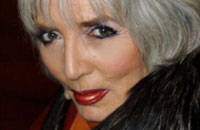 Xaviera Hollander
Growing up
Hollander was born June 15, 1943 Xaviera de Vries in Soerabaja, Dutch East Indies (now Indonesia), to a Dutch Jewish father and a French-German mother.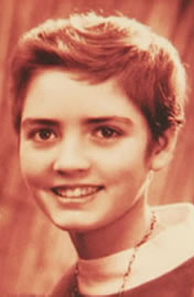 She spent the first three years of her life in a Japanese internment camp.
Xaviera-as-a-child, where her father, a psychiatrist, was head of a hospital.The family returned to Holland after the war and the young Xaviera showed literary acumen, by not only writing but also editing the school magazine. After taking a secretarial course, she won a contest organized by Manpower Agency and was hailed as "Miss Tick", Holland's Best Secretary.
In her early 20s, she left Amsterdam for Johannesburg, South Africa, where her stepsister lived. There she met and became engaged to John Weber , an American economist. When the engagement was broken off, she left South Africa for New York.
New York Years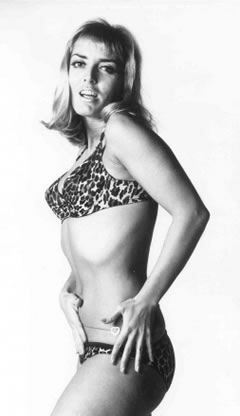 In 1968, she left her job as the secretary of the Dutch consulate in Manhattan to become a call girl, where she made $1,000 a night. A year later she opened her own brothel called Xaviera's Happy House and soon became New York City's leading madam. In 1971, she got involved in a massive Police Corruption Scandal called the Knapp Commission after she was arrested on several occasions for prostitution by New York police.
In 1971 Hollander published this memoir, The Happy Hooker: My Own Story, that she co-authored with Robin Moore and Yvonne Dunleavy. The Knapp Commission affair was obviously one of the subjects she covered. The book was notable for its frankness by the standards of the time, and is considered a landmark of positive writing about sex. Hollander details in the book her life as a liberal and open-minded girl. She states that during the start of her career she did not ask for cash in exchange for sex, but her partners voluntarily gave her money and other presents. Shortly after the book had come out and became an instant bestseller Xaviera was forced to leave the U.S, not until she had done a nationwide book promotion tour.
Penthouse column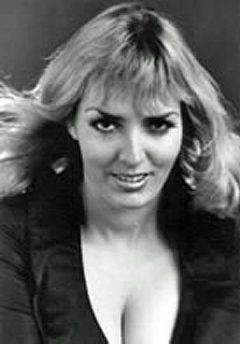 In 1972, Xaviera agreed to write a monthly sexual advice column for Penthouse, "Call me Madam". In the 20th Anniversary issue, she was proclaimed their most popular columnist: she also has contributed special columns for the Dutch, German, Spanish, Australian and even South African issues.
The Happy Hooker

Being able to speak half a dozen languages, Xaviera appears on TV talk shows in London and Paris as well as in Belgium and Holland, gives lectures to universities and other groups, like the World Congress of Sexology in Mexico City and Jerusalem. She is in constant demand as a lecturer and TV personality, a welcome guest to such hosts as Larry King, Sally Jesse Raphael, Selina Scott, and the popular BBC show: Hard Talk.as grown up. She still loves to communicate by email until the early hours. By the way, you can reach Xaviera at This email address is being protected from spambots. You need JavaScript enabled to view it.
Not Just One Book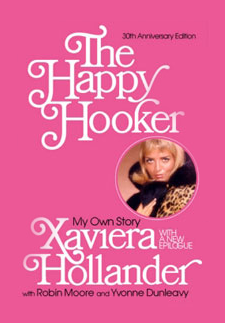 She wrote seventeen books subsequent to "The Happy Hooker", both fiction and non-fiction, which have been translated into 14 different languages.
She has in 2008 published the first in a series of sex tips books. The first in the series is for men, titled "The Happy Hookers Guide to Sex: 69 Orgasmic Ways to Pleasure your Woman". The book takes Xaviera's best tips for men from 32 years as a Penthouse adviser, and wraps it around Robert Sherwood's theory of the triple clit: the brain clit, the heart clit and the body clit.. She has had such good response to the book that she plans at some stage to bring out a real Sex encyclopedia she is currently working on called Xaviera's Super Sex. If you would like to purchase any of Xaviera's books, shop on this site, I'll be more than happy to write a dedication in the book if you go to the book webshop
Both in Canada as in Holland and some other European countries Xaviera Hollander gave lectures a.o. about the " do's and don'ts of sex" or according to her latest pocket book Xaviera's 69 tips on " how to become a better lover:" based on the best letters from her Penthouse readers.