Xaviera Hollander's Fan Letters
Here are some of my favorite letters I have received from friends and fans throughout the world. The most original and/or emotional letter will be chosen by my X team members as the letter of the month, so please write to This email address is being protected from spambots. You need JavaScript enabled to view it.
---
Kind af
Mei 2012
Beste Xaviera,
We hebben elkaar heel kort ontmoet bij Indomania in Amsterdam. Daar ben ik naar je lezing geweest waar ik al heel ontroerd van raakte. Jullie stonden al op het punt van weggaan en gelukkig durfde ik je aan te spreken en je te vragen naar je boek waar je uit voorlas. Wat een prachtig boek!! Uiteraard kende ik je van gezicht en de Happy Hooker publiciteit maar tot onze ontmoeting wist ik niets van je Indische verleden. Het eerste gedeelte over het overlijden van je moeder is zo prachtig en ontroerend geschreven. Treffende beschrijving hoe het soms kan gaan de laatste dagen, uren en de wereld die even stilstaat dan.. Door je boek komen je ouders tot leven en krijg je het gevoel dat je mee mag reizen door jullie leven.
Wat een rijk leven en wat een ellende tegelijkertijd, maar misschien bestaat het ene niet zonder het andere. Het meeste wat bijblijft is de enorme liefde die jullie als gezin door alles voor elkaar voelen. Prachtig ook de verschillende personages die hun kant van het verhaal doen en hun handelen daardoor lijken te willen verantwoorden. Soms voelde ik me een indringster zo direct als het geschreven is en soms hardop lachend en soms ook triest door toch herkenbare situaties. In ieder geval heel veel dank voor je mooie boek, het is met recht een hommage aan je ouders. Ik hoop dat je nog vele mooie boeken zult schrijven! Liefs Vera lieve naamgenoot, want zoals je misschien weet wordt ik al van kinds af aan vera genoemd wat zoveel betekent als waarheid..
Xaviera's antwoord:
Wat een prachtig commentaar over mijn eigen favoriete boek; ik kan alleen maar er aan toevoegen I WENT THROUGH A RIVER OF TEARS TO RELIVE THIS LIFE AND THEN WRITE IT ALL DOWN. Ik hoop je ook eens op een van mijn theater producties te ontmoeten. ik zal je op de hoogte houden.
---
A mouse named "The General"
April 2012,
Hi Xaviera,
How've you been? Good I hope. I thought I'd share this story of what happened last night with you, For about 2 months I have been feeding this wild little mouse who lived behind my 5' tall abstract oil-painting titled "Le Poulbot". (This "Le Poulbot" means "street urchin'in Parisien colloquialism) I named my mouse "The General".
He loved blueberries, raisins, peanut-butter on toast, strawberries,chips, raspberries, crackers, lasagna and sunflower seeds. Tonight, he went scampering across my coin bag and charged into the kitchen for a romp. Then I heard Mael Duin, the cat pounce and I ran into the kitchen & he had The General in his mouth!!! I grabbed Maell Duin by the scruff of his fur and pried his jaw opened and rescued The General.
I put The General back behind the painting and fed Mael Duin some soft cat food and patted him. THEN, as I was sitting on my bed, The General came out from behind the painting and walked right up to me! I put my hand out and he jumped into it. He stayed with me for HOURS. I laid down on the bed and had a nap and The General had a nap too on my shoulder. When I woke up, I fed him a fresh raspberry and some toast. We hung out for hours; did a photo-shoot, made a video, then, as I continued to draw out the preliminary sketch for my new painting with my legs crossed, he sat on my ankle.
Then suddenly, The General had what I believe was a heart attack and suddenly died! I tried to do a little mini CPR with the chest pumping and such but it was too late. He was gone
I examined his body and he had some red (blood) on his paw and I noticed his fur was matted from where Mael Duin had grabbed him in The Attack. (Mael Duin's looking at me now and looks guilty.But I told him it's not his fault...his blood lust seems to be a built in "cat"-feature) I'll post photos of the encounter.
I find the whole thing very magical. That mouse KNEW I saved his life and he clearly came to me for protection and because he KNEW I love him...came to die with a friend. Now, don't go saying "Denise -that was a filthy mouse and they chew the wires." That mouse was fresh as a daisy. His fur smelled like clean sheets off the clothes-line and no wires have ever been chewed in this house.
I know HE knew I was the one feeding him cuz I saw him see ME giving him a blueberry...but never before has he ever come UP to me. This was a real life miracle and I am grateful for this magical experience! Makes me see the deeper side of this LIFE and our relationship with our animal friends. I loved that mouse; friendliest mouse I ever met...and I still love Mael Duin the cat. note to self: Buy the cat some more gourmet cat food so he doesn't continue to hanker for a mouse.
Here is my magical experience with The General in pictures.
I was sad that he died but I was happy that he decided to come and spend his final hours
with me.
Was the cutest thing I ever experienced.
(Scroll down)
Love,
xo
Denise
---
April, 2012
Tonight's the night.....!
HI Xaviera....
As I sit here watching American Idol, I'm thinking of what I was doing exactly 40 years ago this very hour......having my second phone conversation in two nights with you from a pay phone at my dorm at Manhattan College in the Bronx and receiving your mind blowing invitation to come down and visit you at your 201 East 25th st. "penthouse pad" for my "indoctrination" into the wonderful world of sex : )
There are very few events in my life that I can remember as clearly as that night.....getting off the phone with you and heading right for the shower! I was very into an album at the time by the group "Ten Years After"....an album called Cricklewood Green. I can recall playing my favorite song from that album more than once while I was getting dressed to come see you.....the appropriately titled "Love Like a Man", featuring Alvin Lee's very powerful guitar solo. I couldn't have had a more inspired "pep talk"....but I didn't need one....especially after you told me you lived in "Penthouse D.....as in Dick". My first ever "phone sex" experience!
As I began my journey to come see you, I remember going into the Pinewood down on 242nd St. & Broadway, right below the subway station, for a "final pit stop" and seeing my friend John Martin sitting at the bar, his back toward me. I wanted to go over and tell him where I was going but I told myself "NO.....it's late...just GO....otherwise you'll never get there!" Besides, I didn't want to keep you waiting. And that Subway ride....my "dumb" decision to get off the 1 train at 14th & 7th Ave and wait for the crosstown "L" train.....which I learned that night....at that hour....turned out to be "the train that never comes"......finally ditching the subway for a cab and arriving at your building at something like a quarter to one.
Then I told the doorman "I'm here to see someone on the 19th floor" (like he wasn't going to ask me WHO....lol) When he did, I said "Miss Hollander".....and I can remember hearing "send him up" and getting on the elevator. When I got off the elevator and started walking down the hallway it really sunk in that "This is really happening, isn't it? When you answered the door, little doggie in your arms, I could sense right away that I was in "good hands". I had nothing to worry about....other than overcoming my "shyness". I remember you asking me what I wanted to drink and I stupidly opted for a soda.....lol. If I ever needed something to "take the edge off", an alcoholic beverage would have been an inspired choice....
But everything surely worked out didn't it : ) I remember you saying "I hope you come more than once" and me saying "I hope so too". Of course I remember your mirror on the ceiling.....your blue night light. (I have one next to my massage table which I've used on many "steamy" occasions : ) I remember standing in front of your mirror with my arms around you from behind while you modeled your gorgeous new white coat....no doubt the same one you're wearing on pg. 161 of "Child No More". That is my "ultimate snapshot" of you....the very "You" with whom I spent the greatest night of my life!
I always felt very privileged that you chose to spend that entire night with me when there were no doubt a ton of other things you could have been doing with just days to go before you had to leave the country. I remember almost "floating" up Third Ave the next morning on my way back to Penn Station....practically oblivious to all the people walking around me. I was in my own new world.....and it felt wonderful. It still does : )
Love,
Vincent
My Reply:
Sooo sweet , well the same kind of feeling went through me as I was already a lecherous young woman who loved to paint a smile on peoples faces.. specially the young and innocent men… of which there were never enough for my taste. I wish I had a picture I could have of YOU in those days. What you looked like then? Can you dig one or more out and send it to me. Please find one in your parents picture albums, scan it probably as it was before the internet… and send it off to me . Thanks for the memories
Your deflowerer
Xaviera Hollander
---
Januari 29th, 2012
Dearest Xaviera...
I first read your books when I was 10 and always adored them. Your natural uninhibited sexuality truly helped me understand and feel comfortable with my feelings. I only wished I'd decided to get paid for what I love as you had! What an absolutely beautiful, brilliant woman you are. I'm 45 now, recently reread your books and realized that I have found a kindred spirit in you in thought and how I've approached situations and relationships. All of a sudden, my being labeled "wild" or "free spirited" makes more sense to me. Thank you for all the delicious stories you've shared over the years. I applaud your strong independence, intelligence, wit and cajones, for sharing initially during a time where it was not acceptable for women to overtly discuss sex and our love of it. I hope this note finds you enjoying a much deserved beautiful, fulfilling life, in whatever path you're following.
Much love and best wishes,
Kim
---
Januari 20th, 2012
Halo dear Xaviera:
I used to read your PH column in late seventies and 80's, but it was until some months ago that my auntie gave my wife THH book released in 1972 (eleventh printing of october '72). By the way my wife was born in Jan'72, I was born in Apr'63 and my auntie was born in May'34, and she has a huge home library, but she confesses "I used to keep that book away from my sisters' and mother's sight but I enjoyed it so much...". Well my wife had the book sitting on her desk since October and 2 weeks ago I devoured it with much joy and happiness, feeling very empathic about all you write, because even though I'm an engineer, building machines and all that, I have a caring side always reserved to those who need loving and understanding.
I was given 9 months of life in 1988 from a terrible type of cancer, for which the doctors could not find cure, after they tried 1 year with chemotherapy and the illness would just grow and mutate into other weirder types of cancer. Once they gave up, I got curious about eastern medicine which I tried with very good results, and later it was precisely a friend from New York, who had been living with some cultures from South America who taught me how to control those inner sources of cancer. So, having awaited almost 13 years "for those 9 month of life", has allowed me to easily see those signals from people who need care and attention. Despite of my engineering work, I always have time to talk, to write, to blog and to support which also keeps the cancer away.
Coincidentally, you and I have the same name, though in my birth certificate it is written with J due to my Spanish side, having myself both German and Spanish backgrounds (Xaver [ˈksaːvɐ] ist ein seit dem 16. Jahrhundert aufgekommener männlicher Vorname. Er ist im deutschsprachigen Raum überwiegend im bairischen Sprachraum (Bayern und Österreich) gebräuchlich, häufig als Bestandteil des Vornamens Franz Xaver. Als Xavier ist ferner die u. a. katalanische und baskische Version des kastilischen Javier in den betreffenden Regionen verbreitet.) From http://de.wikipedia.org/wiki/Xaver
I've seen your videos about your B&B house in Amsterdam. I would love to see similar videos about the one in Marbella (I saw the pictures in your site)
Warm Regards, hugs and love
--
Javier E. Mosqueda Farías
---
Jan 17th, 2012
Mrs. Hollander,
I would like to take this time to thank You personally for Your wonderful novel "The Happy Hooker". I am a 50 year old male, whom, at the naive age of 14 came upon your novel in my mothers closet one afternoon. After several months of reading intently, a few paragraphs at a time (I borrowed the book from Her closet for short reading sessions, replacing it after each session, unbeknownst to Her) I finally finished the book and thusly began my search to put to practice some of the things I had read.
It is without a doubt, my sexual prowess and ability to satisfy my female companions, was indeed solely due to the knowledge I had procured from your novel. So i think it only fitting, that at this time I would like to offer you my sincerest thanks! I had saved the book after my mother passed away, but sadly a few years ago, we had a housefire, sadly taking the life of My 3 1/2 yr. old daughter Tiarra Krystal and everything we owned ( no insurance) anyways, not to dwell on that. I was just wondering if you may be able to send me an autographed portrait of yourself, which I may proudly frame and hang upon my wall for all to see. If there will be a cost affixed with this request, I can only send you a cheque as my pre-declined credit card is of no use (but a wonderful bookmark).
Thanks again and enjoy all that life has to offer! Feel free to text me a line or two so I can forever save it on my cell phone, Thanks again!...P.S. the picture is of me and my Cane Corso "Pixi"
---
September 3rd, 2011
Greetings Xaviera,
Just re-read the Happy Hooker on a Kindle after 39 years. Loved the added ending.
Just got married yesterday in New York City to my own Larry. I couldn't help but think your book transformed my life after all these years. I love you.
I didn't know much about you in 1972 other than I picked up a copy of penthouse and read your column before picking up the Happy Hooker which I read in my 9th grade English class in 1972. We had to read for an hour and as the instructor was gay, he didn't mind what we read as long as we read.
I only wish we had politicians in the White House that were as real and straightforward as you.
Your fan for life,
Greg Farrell
1977 New York City 2011 09 02
---
June Littlehussymofo, Killington, Jul 31st, 2011
Dear Xaviera,
I have loved you and your books since I was 14 years old. My sister who was 2 years old would buy them and we'd read them non-stop! I'm a mother and a grandmother, ex stand up comedian and drummer, community worker and now at nearly 54 - a prostitute! I love every minute of it and i make a fortune. I work in brothels here in Queensland and in Sydney and I look very young, have a great body (I'm trim and toned with no stretch marks and I have large natural firm breasts).
I started at age 52 and have never looked back, the best decision I have ever made. I know myself much more now and I understand men and love them. I have met my gorgeous 6'4" real estate agent and Michelin 2 star chef via my Sydney brothel and we are soon to be moving in together and are very much in love. My life has been an amazing adventure. I have always been sober, no smoking, drugs, drinking or heavy partying, just a lot of happiness, fun, meditation and working as a professional clairvoyant for well over 2 decades. (I have written books under a different name and was quite a 'new age' sensation conducting workshops etc back in the day). And well, now I'm here, doing this! Thank you Xaviera for your incredible books that really blew my mind as a young adult and i still adore and respect you all these years later.....
June....x
---
May 31st, 2011
I am a friend of Alexis Vogel. I remember reading your delicious column in Penthouse Magazine in the mid 70's - and us reveling in your stories. You are a huge part of the American cultural landscape - and were a key part of the Hefner/Guccione revolution in sexual freedom - and your column was one of the main reason's Penthouse eclipsed Playboy. I was thrilled to see your FB profile - and know you are alive and well, and thriving. I guess you could say I am a fan!
Wishing you the best,
Richard Formato
---
March 6th, 2011
Subject: Book
Hello, I just read your book, it was translated to Russian and presented as "Paris Tango" or "Tango Paris" or maybe "Tango in Paris", but I can not seem to find an English edition of it. This is about when you moved back to Europe then went traveling to France with Leo and Marica, Italy, etc then went to Nassau, and Mexico, and settled in Toronto and then back to Europe. Was this book published in the US at all, and if yes, what is it? I want to have it, it is truly remarkable. Your sense of humor and your use of metaphors and references to various sources made me realize that biggest part of your success as sex symbol is due to your intelligence and intellect , that is what made you so irresistible to so many men and women alike.
Thank you for being you.,
Rufina
---
Westerbork Serenade, November 30th, 2010
visitors of the last performance of Westerbork Serenade

"Wij waren behoorlijk onder de indruk van deze fantastische voorstelling....Bedankt voor 'n indrukwekkende avond."
Max Danser & Hilliet Boas
---
Westerbork Serenade, November 30th, 2010
Hi Xaviera,
Thank you for a most gripping, moving and wonderfully interpreted experience.
and at the same time a very enjoyable evening with you and your friends.
love Nancy
stichting ARTISTIC AID AMSTERDAM
---
November 27th, 2010
Dear Madam,
I am a 36 years old woman going through her second divorce. As I am self employed, I do have customers and recently, one of them became more than just a customer, he started to treat me with gifts and extras in exchange for my little extra services.
When I was a young teenager I saw the Happy Hooker on TV. I remember my mom telling me what a horrible life you had... her judgement I say. Somehow that day I knew that even thought you may have had your bad days and rough times, you probably had a much more exciting and fulfilling life than my mother could ever dream of. And I wanted that for myself.
I got married, got pregnant, then got dumped by an adulterous husband. Then I started to live my life, however I had a youngin to take care of. So I got married again, and got dumped again recenty by an alcoolic alduterous liar of a husband. This time I get it. Marriage is not for me and loyalty in marriage is not for men. So I figured, why not...
As I was saying in the beginning, I have this legit customer for whom I do clerical work. He's a lawyer, rich and kinda cute. He's now hiring me for some other work as well, and I do like that new part of my job. It pays me much more than the regular contracts and... he does have friends who hire me as well. As long as they are good to me, I dont see why I wouldnt jump on the occasion. And apparently, I am talented because they call back again and again.
All of this to tell you how much of an inspiration you have been to me. I am a good woman, a good mother to my now teenager daughter, I am comfortable with my sexuality and I am proud to be good in bed -and other places if possible! I will keep selling my talents to make good money out of this, to spare some for the future and to insure me and my daughter a comfortable living. It doesnt hurt, au contraire, it feels so good! I feel empowered, in control of myself, and I am totally loving to be able to give these gentlemen a good time. It is possible because of people like you, because of what you made of it.
I wish you many more happy and healthy years. Thank you for what you have done for us women and for putting a smile on them men's faces. :)
Esther Québec, Canada
---
November 18th, 2010
Dear Xaviera:
I was very moved reading 7 years ago your early life story and the Japanese invasion and how it affected you and your family's life.
I never judge and am very slow to criticize until I understand and have all facts in which to put a person in her or his correct place. You, are in the top of great and interesting people and you are indeed one very talented survivor and made the most of her life given the horrible things which happened to you.
To have you forward your newsletter and keep me informed of these important issues is a most rewarding and wonderful compliment.
Thanks Xaviera and I really appreciate your thoughtfulness and compassion.
Best Regards,
John La France
---
November 6th 2010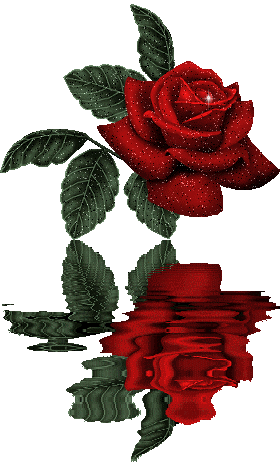 I would like to thank you very much for your insight on how to please an individual. I have been a fan of yours going on over 30 years, OMG. I am a male and I have always appreciated erotic stories and such-by you-than pictures. Please don't get me wrong as I do love to admire beautiful erotic photos that are done in good taste, but I love a sensual read better. I was just going over in my mind all the things that make me happy, fulfilled, intrigued and out of the blue came a vision of you and your letters. I would like to thank people that have put a smile on my face and a little spunk in my libido and that's what you had done. Here is wishing you Life Love and Laughter in your golden years from Bill in Aurora, Canada.
Take care you wonderful woman.
Bill
---
Oktober 18th, 2010
Dear Xaviera.
My girlfriend and I stayed in the wooden house in the backyard of your Amsterdam house from the day of the World Cup final and for the following 4 days. Considering that we came across your B&B by coincidence at a point where more than 90 % of the Amsterdam hotels were fully booked, things couldn't have turned out better for us. We had a wonderful stay in every way. So thank you very much.
I never told you while we stayed, but I was rather star struck when I experienced that you were our hostess. Months earlier I had watched a Danish documentary about sex and pornography and you were mentioned several times.
Anyway, last week I purchased an album by a band called 'Lovage'. The title of it is "Music to make love to your old lady by". Former lead vocalist of Faith No More, Mike Patton and Jennifer Charles are the vocalists, delivering singing as well as speaks and moaning. Moveover many recordings of people talking about sex is used. In the song called 'Sex - (I'm a)' I suddenly felt as if I knew the female voice speaking. After several listenings my best guess had to be and still is you. I asked my girlfriend for her opinion and she agrees that it could be you. I searched the web to get an answer, but nothing showed up. Beneath there's a link, so please listen to the song a tell me if it's you. The speak appears at 1:43.
http://www.youtube.com/watch?v=C11P77031UQ
Enjoy,
Love and kind regards,
Morten Brovn Kolding, Denmark
---
---

Enjoy.
Love and kind regards
Morten Brovn Kolding, Denmark
June 3rd 2010
Hi Xaviera,

I'm sure you get heaps of fan mail (and probably hate mail too!), so I thought I'd throw mine in the ring. I hope you do get time to reply, even if short.

I'm 46 years old now and pretty happy in life and was recently thinking back about what books and films had influenced my life the most. There was books like 'Lord of the Rings" which gave me immense enjoyment as a youngster and of course films like "Star Wars", but when I'm truly honest and taking all things into account I would have to say "The Happy Hooker" probably had the most influence. And all positive.

My parents were fairly liberated and I had a fantastic upbringing. I live in Tasmania, Australia and it was in 1975 (11 years old) that I was going through their bookshelf and found a book with no title on the spine. That struck me as odd and so I pulled it out and read the opening pages. To this day I can recite, off the top of my head, the words spoken to you by those hookers in that opening paragraph.

Needless to say, I snuck the book to my room and read it secretly over the next few nights. Being a fairly mature kid, my parents probably wouldn't have minded me reading it, but I wasn't going to let them know anyway. From a physical perspective I hadn't started to develop yet, but I'm sure the hormones were clicking in. For the first time I was genuinely curious about sex.

Reading your book gave me a grounding in sex, fantasy and fetishes, such that I was always easy going about whatever turned people on. Something may not work for me (e.g. foot fetish), but I could understand how it would for others. And so, most importantly, I would not judge them because of it.

Over time I started developing and exploring my own sexuality. Some things that I read in your book made me incredibly horny and I used to fantasize about them while playing with myself. One day after doing that for a short while I notice a small drop of clear fluid on the end of my penis and I was so excited because I thought I'd come. So I stopped and was so happy for the rest of the day. You couldn't get the smile off my face! The next day I thought I might do it again. So again I read the bit in the book I liked and played with myself. This time however I decided to keep going - even though there was plenty of this clear stuff coming out. Then of course the real orgasm happened and I got such a surprise!! Seeing all this stuff come out for the very first time was such a shock - it really amazed me though.

Needless to say I grew up. I'm an average decent looking "nice" guy, but girls just didnt want me back then. They all went for the "bad" guys. So I didn't lose my virginity until 21. But when I did lose it, I had studied and learnt an awful lot about sex from many books (most importantly yours) and so I knew what to do. The girl who took my virginty was experienced and she was very impressed with my technique!

So once the drought was broken, I relaxed and meeting girls became easier. It was this time I discovered how uptight many could be. For me it was very natural to talk openly about sex and what turns your on, but I found many girls were reluctant. Even the girl who was later to become the mother of my two (now grown up) children wouldn't let me *look* at her vagina for many months after we started having sex. She thought it was ugly. (As it turned out it was perfectly normal - she just had this strange thought about it.)

So here I am now reflecting on my two marriages and two divorces, all my relationships and what fantasies I've achieved, and what I've enjoyed. There were a number of fantasies that I got from your book that I was determined to try at some point in my life and I can sit back now and say I've tried them all. Here are some of them:

Threesome with two girls (absolutely excellent at the time - but the emotions of the girls afterwards where ten times more difficult to deal with)

A black woman (see next one)

A prostitute (I covered both of these in one go. At the time in Tasmania there were hardly any black women at all and so I was in Melbourne for work and decided to tick off both these in one go. I paid my money and walked into this licensed brothel. I was offered a light beer and all of a sudden these gorgeous girls came up and started chatting to me. I loved it. Made me feel special. Eventually and older woman came up (very attractive, I was about 30 at the time) and I told her about my fantasy and she introduced me to "Naomi". An absolutely stunning 25 year old girl, but I was nervous and actually wanted to chat with her and get to know her first. Fortunately there were no rooms available and so we had to wait. This was great - I got my chat without taking up valuable time. She was scrupulously clean too - which was good.)

Threesome with two guys and a girl (This wasn't initially a fantasy, but your book gave me a grounding that said "well I haven't tried it - so how do I know?". In fact I did enjoy it a lot. I started swinging with this married couple. He had some bi-sexual tendencies and she loved double penetration. One night, he was on his back, she was on top of him and I was in her as well from behind. He slipped out of her and his cock was resting against my arse and I was still in her. I suddenly realised that this was feeling nice and took the bold step and plunged myself down on to him. Both he and I came within seconds and I will always recall it as one of the most intense orgasms I've ever had. She, I might add, was not impressed as we had both cum without her!

Golden showers (something that after reading your book thought I also needed to try. Finally when someone was willing to do it - I actually enjoyed it, but the fact they didn't enjoy it as well made the whole experience not good. Many years later I met a girl who just loved it and I have found it quite a rewarding bit of fun.)

Anal sex (This I wanted to try and I was surprised to find so many women had actually done it and a surprising amount really enjoyed it. I found I did too.)


So there you go. I have a very relaxed attitude towards sex and have fulfilled all my fantasies. As I said earlier I can look back and thank you and your book for a part of my life that is rounded, fulfilling and, basically, excellent!

So thank you very very much!!!

Regards and I hope things are well with you.

x

Jim
---
Hello Xaviera,

I was recently visiting my family and the subject of sex education came up during a dinner with my parents and my sister. She was telling us about how her 11 year old son was getting much more information from these classes than any of us received back in the 70's. My mother mentioned that I probably learned more from the book that she found under my bed one day, The Happy Hooker, than from anywhere else. I realized she was right. You had a pretty big impact on that aspect of my life. After that dinner it had me curious to know where you were these days. Glad to know you are happy and healthy.( I looked you up on google and hit your offical website). I'm 50 and happy and just wanted to thank you for the memories.

Rob
---
Sunday, May 30, 2010, Note from Madonna, a long term friend and scriptwriter from New York. She came to visit me and my husband in Marbella for 24 hours only. The actor Peter Searles performed his one man show for her alone during the day as she could not stay for her official performance.

Excellent, babe!
What a spot, and what a delight to be in the company of you and your very fine husband and those who are drawn into your inner circle.

Once again I am feeling, as I always do after enjoying your fine company, so lucky to have you as a friend and confidante.

Thanks so much for your warmth, generosity and unmatched hospitality. You are one of a kind and I so enjoy the time we have together. Hope you had fun at the show. Peter is a blast and has a true comic gift. I would enjoy someday perhaps working with him.

Big love!
Madonna
---
Dear Xaviera,

I hope my letter finds you in the best of health and you are enjoying good weather. I thought I would write you again, I have just come out of hospital after surgery on my private parts, the crazy thing is my brother brought me in a few books to keep me quiet, and to my delight one of them was your book 'The Happy Hooker'. I decided to keep it to read before bed, but to my shock as I was reading it things began to stir below and I ended up severely uncomfortable but pleased. At least I know when he is ready, he is keen to get back to work. Once again thanks.
Richard
---
Dearest Mrs. Hollander,
I am so disappointed not to have met you and had the pleasure of asking you to sign my 1973 copy of Xaviera! The event posted that it was from 8P-11P, but when I arrived there after workat approximately 10P, I was told that you left 1 hour ago!
There were still some people that were there that had received the pleasure of having you to sign their copies of your Memoirs. They were quite pleased from meeting the wonderful Xaviera, which I can't blame them at all!

I will be looking & listening for any return visits that you may do to Tampa, so that this time, I will be bright and early!

I wanted to tell you how I read The Happy Hooker and Xaviera! at just 9 years old and I'd gotten it from my Parents attic. My Mother didn't know until last night when I told on myself by telling her that you were doing a book-signing and I had 1 of them. She said, "Really!? I remember buying that in Downtown Chicago from Woolworth's!"

I was going to ask you to autograph it to my Mother, Rose and tell you how much you inspired my character and sexuality. I told my Husband, "You have to come and thank Mrs. Hollander because she made me what I am today!"

Please continue to be as active as you are in the community and writing your inspirational words to both young and old alike!

Respectively,
~Elisha Jimenez~


In the words of our Pastor Jon Keiser;

As you go on your way may Christ go with you. May he go before you to show you the way. May he go behind you to encourage you; beside you to befriend you, above you to watch over you; within you to give you peace.
---
My dearest Xaviera,
your life is a wonderful traveling show... always attracting the interesting and beautiful people of the world along the way..... I have never been to Israel and have always wanted to go, i am sad that you will not step foot on Hollywood soil this year, but you won't miss much here, this town looses a bit more of any remaining culture year after year.... IF YOU had crowd of people standing on one corner and erected a giant mirror on the other corner, you would loose half the crowd to the mirror........self centered hollywood types who's only interest is what make up to wear, what car to drive
and what mirror will witness their self designed importance.... I could find more beauty in a desert rock then i do at a hollywood screening.... I look forward to spending time with you and Phillip one day soon... All my best and big hug to both of you...
Victor
---
Thank you, as I have read 2 books of yours. I am Rick, 50 years old, and I sex education was a voodoo subject growing up. I found you to be a great teacher, highly educated, and one who speaks as it is. I learned sex and pleasing a woman, from you, and another woman, a prostitute, a fantastic woman. Gloria not living now.
By 17 I was able to make a woman climax, but not understanding how. I appreciate, respect and love a woman for who she is and not what I can get. Growing up was frustrating, women needed pleasure, but would not talk about it. I just wanted to say thank you. One girlfriend told me, I was sick reading your books. I found that amusing, only if she knew what you were saying, she might read it to. You are a delight to have read, an honor to meet. But better then me, to congregate, I will embrace a moment of true appreciation, you have been to me.

Have A Wonderful Day...............Rick
---
HAPPY BIRTHDAY XAVIERA!

Not long ago (May 29-31) we spent a couple of wonderful days in Amsterdam and in your house. The city was lovely, as always, and the weather perfect. This time we had not the opportunity to visit Concertgebouw that we really love and where we have listened to so much wonderful music played by many of the best musicians of the world.
We also had a nice time in your house and Arnold was very helpful. One evening, after visiting the city, van Gogh Museum etc, we rested in your garden, some good wine and talking all evening while the night grew darker and darker. It was magical. The first evening of our stay in Amsterdam we went to a lovely restaurant we have never visited before at Prinsengracht 999: Le Zinc…et les autres. We have been to many good restaurants in Amsterdam, but this is the best!
From Arnold I bought your book Child No More. I have now read it. I suppose there have been many comments on the subject of the book before and I just want to say that I was deeply moved. Thank you so much for a great experience! But one more thing I want to tell you: I like the rhytm of the book, of the language. It makes the text so easy and agreeable to read (for a non-English person). Rhytm is essential, of course, in music, but also in theatre, in film and – in literature.
My wife Eva-Kristina (called Kicki, and I myself am called C-G) and I wish you a really nice and happy birthday!!
Best regards,
Carl-Gustav
---
Dear Xaviera,
I was born many years after "The Happy Hooker" sold millions of copies around the world. It was with great pleasure that I read it last night.. Your book, written with keen intelligence and elan, is perhaps, the most refreshing, and refreshingly current book about sexuality (& sensuality!) that I had read in years. In your book, your joy in living life -inside, as well as outside of the bedroom-was apparent, as well as irrepressible. You are an inspiration to women today, especially younger women, who have been negatively instructed, in the name of the 1990s/2000s brand of vapid university born feminism, that sexuality is something innately harmful and foreign to women. Your book, on the other hand, claims sexuality as something deeply personal, fierce and, unmistakably feminine.
Thank you! Annetje, New York, NY
---
A group of us were fortunate enough to go to the screening of Xaviera Hollander,
"The Happy Hooker,:" Portrait of a Sexual Revolutionary last night in Chicago
at the Portage Theater.

Among our group were different "providers" from Chicago, including the local
area representative for SWOP (Sex Workers Outreach Project) who goes by the
name "Serpent Libertine."

We found the documentary well done, providing insights into a truly remarkable
lady, ahead of her time. Imagine, admitting to bi-sexuality and an enjoyment
of sex. And you truly were sitting on a "goldmine."

After the screening, we were fortunate enough to spend some time speaking with
the Executive Producer, Mr. Patti, and we had some fun photos taken which I was
assured would be forwarded to you.

In fact, I wrote a blog about your movie, promoting it and urging individuals to
write to HBO to convince them to air it.

http://www.escortblogs.net/sinful-sinthia.htm

Plus my fellow providers have been promoting your film on their blogs, Twitter,
etc.

Perhaps, if the economy improves, we will plan a field trip to your 'bed and
breakfast' to meet the one and only Xavier, the proprieter.

Your life story is amazing and you are truly a remarkable and inspiring woman.
Thank you for sharing your story.

Sinfully Sinthia
www.sinful-sinthia.com
---
Hi Xaviera,

My name is Shayda, from Dr. Patti Britton's Human Sexuality class at CGI (I was sitting in the front with the Valentines day t-shirt on).First off, I would like to thank you immensely for sharing your life stories with us tonight. I was so mesmerized by your presence that I felt immobile to even come and speak with you after class. I paced down the hall 2 or 3 times battling with myself to come and personally thank you for being there, but I felt self conscious. I was so captivated by your charisma, that I drove with the emergency brake on for over 5 miles. I think you are an amazing and beautiful woman. Once again thank you for tonight.
Love,
Shayda
---
Dear Ms. Hollander,

In your first book, you mentioned a cop from Queens, New York who threatened you, pushed for bribery funds, and so forth. He had five kids and a wife with another child on the way. What you omitted, naturally, was his name…could it be John Logan, John Francis Matthew Logan? He could have used another identity. If so, could he have been an Irish cop with red hair, six-foot height, and roughly 220-lbs? Was he clean-shaven, or showing a face without a mustache or beard? Could it be that he may have had side-burns, then? If so, he is still alive and living in Hampton Bays, New York. In my opinion, he is still a charming sociopath. But I am not an objective party; unfortunately, he was married to my mother.

Please let me know if you can confirm whether it was him or not.

Sincerely,
Ann Logan
---

Hi Ms. Hollander,

Thank you for replying. With regards to the cemetery and that Irish cop, perhaps it was a similar type of person. Glad you survived that!

CHILD NO MORE, great stuff! You mentioned your parents in relation to your identity and successes. You hinted at mentors, father substitutes, and your own personal discoveries. There are so many of us who zero-ourselves out of the picture, passing credit to others without counting the personal accomplishments. Though modesty has you glancing stage-left and stage-right to thank your mother and father, my hopes are that you please remember to take your bow. You have touched minds and hearts, changed lives, took on challenges, and are still adventuring with a high volume, lady. Many blessings on your theater endeavor. Many blessings of love, fortune, and success to you and your loves,

Ann

PS. Did you know Socrates' teacher was a playful brothel owner named Aspasia? Wish she could have gotten credit on the knowledge that his writings claimed as his alone.
---
Madame Hollander,
I have recently purchased the re-release of The Happy Hooker and I just don't know where to begin. First I regret two things. I was born in 1970 so as much as I would have loved your breasts then it would have been for a different reason (think back to your beautiful buxom friend Helga when she was pregnant)! Secondly, in reading this book I don't know if Jonny Starr was your first black male lover but I sure would have given anything, I mean ANYTHING to have had that honor to say the least. Since you live overseas and still enjoy helping people do you think that you could possibly clone yourself and send a clone directly to me please ;)?!

I don't think cloning is as big of a deal there as it is in the U.S. Like most men I'm very visually oriented when it comes to porn, erotica, and the like. But by the time I got to chapter two I swear I couldn't stop touching myself!! You and I have so much in common (another reason I regret not having the title of being your first black man). You studied piano and I studied pipe organ. You obviously love to suck beautiful toes and feet and so do I. You love to suck cock and I love to suck clit (and ass and nipples and ear lobes and fingers . . . you get the idea).

To have been one of those young boys that you would take up to your room in Puerto Rico and have you as an instructor or to have been one of the guys that you stayed with for a few months and have complete and total access to your sex would have been more than words can describe!!!!

I love women like you and wish that there were more out there that not only knew how to please and utterly blow a persons mind but knew how they wanted to be pleased also. Your book has truly excited me and I have a hard time (hard on?!) putting it down (or getting it down to be honest!). You are so vivid when you describe Laura with her huge brown breast, her purplish pussy, gorgeous succulent toes and feet, and her wild antics when she does a S and M scene. To be truthful, I'd like to fuck her too.

Now since I'm addicted to you I'm trying to get some of your other works. Hopefully some of them will be reprinted and available to the general public in the U.S. I know my hands will be in my pants once again. Isn't it amazing how you can still please men years later in different countries and you don't even have to lay a hand on them? Now THAT"S power!!! I unfortunately have to go but I just had to communicate with you and say that I love you (I know that's trite but true), your fabulous, and I want more of you in any and every way possible. Please take care.

Hugs, kisses, licks, and more,
Bryce D. Word
DeKalb, Illinois
---
Dear Ms. Hollander:

I am amazed that after all this time I still find you as fascinating as when I first read your book the Happy Hooker - I snuck this book from my mother's closet when I was around 12 y/o and have not read another of your books since - I honestly didn't think that you had written another - 12 y/o have an incredible imagination and I believed you to be off enjoying "retirement" and the spoils of you success.

Well, of course, I never told my mother or anyone else about this book although I would quote "tales" from the book in conversation and explain how I learned from the example. Well, how naive I was. I hadn't experienced life and was quoting your book as if I the queen of experience. The world has moved on and I have grown and have had my own experiences (enough to write a book my friends (?) would say)

Throughout my own ups and downs, I have remembered you and have the need ever so often to grab a Penthouse and read your article. I have not done this in the past few years and, after reviewing your site, regret not having been old enough to peruse your other works.

Well, my new husband (and third husband) and I needed something to do as those free porno sites get old :). I had mentioned your book and, secret revealed, proceeded to tell him how much he needed to read this book and that I wanted to see if you had a site and if you were still full of the confidence and energy that eventually inspired me to look within myself for acceptance instead of from others.

I have reached the beginning of middle age (36), no children and have recently decided to try to have one of those. I have met and married the most wonderful and screwed up man and I love him dearly. I have come to realize that we must accept and love ourselves before we can share our love with others. My husband (Lance) and I took care of all the "negative karma" (Lance saying) before we decided to further our relationship. I also have come to realize that total honesty is not what it is cracked up to be. We are working on that now.

My intention was not to tell you my life story it was to tell you that after 25 years you are still positively influencing my life and enriching the lives of others with you presence in this world. Kudos!! and all that stuff.

Stay healthy and happy.
Hugs, Maryjane Stricklin
---
My name is Bill Terry. My father was an FBI agent also named Bill Terry who arrested Xaviera (which led to her being deported from the United States). He is now 75 and of course retired. If Xaviera remembers him and remembers him kindly I am interested in getting an autographed copy of The Happy Hooker addressed to him.

I guess this address may not have much connection to Xaviera , but let me know . Thank you.

good day,
Bill Terry
---
I sincerely hope this letter finds you well, emotionally as well as physically.
anyhow my name is teri, and moments ago on this blustery, grey day, i finished reading a book written by you. A long, sad journey but inspiring just the same. I'm sure you're familiar with it...Child no more.

I read voraciously, as if in a trance and the same can be said when i chanced across you previous effort, the infamous happy hooker. i'm not sure what attracts me so to your literary stylings..perhaps the frank, shameless honesty.

anyhow i felt utterly compelled to write you even though i'm sure i will never see a reply, only due to the fact that i'm sure you're so busy. as a result i will keep this short. i just wanted you to know that something you had written and placed pieces of your soul into did not go unvalued.

you inspire me.

please..if you ever get the time i would love very much to hear from you.
take care.
---
Gary's Quarter

Gary Boas is a photographer. He has, for thirty years, waited for fame. He waits outside stage doors, hotels, places suspected of housing those who are often in the public eye. When I first met him, he was at an opening of his work in Amsterdam. My companion, Xaviera Hollander, is famous. She drew Gary to her bosom and informed him of this fact whereupon his face revealed the rapture of a fan. He did not have a photo of her. And that was about to change.

Many of Gary's photos were taken before the stars whose quizzical faces look at you were generally recognized as stars. He has a gene for identifying stardom. Sometimes you have to study one of his pictures before you can see the younger version of a star who has faded or burned out long ago. What remains is Gary's photo. The walls of the gallery were covered with instants of recognition, faces that had all looked at Gary before they looked at you.

When he plugged into X's fame the other day, I was a little jealous. "Okay, squirt, buzz off. You got your picture." I did my best Mickey Hargittay imitation, puffed up by being the star's consort. He wasn't trying to snap me. Of course, X wasn't about to let him get away. He was ready for a main line injection of star juice, and all I could do is watch. I thought I just might have to give him a hip check into a canal.

Later, we met Gary in Paris and he told a story that gave me some insight into his obsession. Wherever he goes, he keeps his eye pealed for a location where he can leave something of himself, a connection as it were, to a place of historical significance. The quarters that he hides are like tiny photos of Gary's heart hidden from view and known only to him. One of his quarters is hidden in the Cathedral of Notre Dame. I set out to find Gary's quarter.

The whole crowd was going out for dinner in the evening. I wanted to wait for the right moment and carefully place the quarter of Notre Dame on his plate. There were about a thousand people waiting to enter the cathedral. There were no economies of scale anywhere to be seen. At least I knew it was inside, so I waited in line with lots of people who didn't recognize me and fingered the change in my pocket. Every flowering tree glowed in the perfect April day.

The gloom closed around me, and I followed the snake of bodies past pillars whose tops rose to the vaulted ceilings, each pillar containing at its foot enough crevices to conceal a thousand quarters. My despair finding the quarter was reflected in the agony of statues depicting saints who had escaped Gary's camera and so had settled for stone. An ecstasy of quarters might have been poured over them for all that I could discover. I shuffled past a fire extinguisher, discreetly placed in a corner. Its size in comparison to the church made it seem like a joke, a toy for a modern saint caught in a conflagration. Closer inspection revealed only the date when it had last been inspected. Searching for Gary's quarter kept my eyes at a level where a hand might easily and discreetly place a coin.

I squinted into the sunlight without the quarter. The Seine sparkled. Back at the hotel, we waited for Gary to show up. Gary brought Rufus, a male model who turned out to be from Sweden even though his hair was jet black. While Gary was basking in the radiance of Xaviera's attention, I understood his need to be remembered. We had Chinese food. The waiters were Frenchmen disguised as Chinese. Inscrutably rude. I leafed through his new book, Starstruck. Gary has looked into the face of fame so many times that he is ready for his own star. There are hidden quarters all over the world waiting to be discovered.

Clyde Tressler
April 2003 in Paris
---
Dear Ms. Hollander:

I obtained "The Happy Hooker" by nicking it from my mum's bureau around 1971 and read it cover to cover. I am wondering if you would share how you happened to get your book published.

This being 2001, I realize that the approaches have changed slightly, due to the internet, but the more I study the book business, the more I see professional people who wish that writers would behave in a manner from which was set into stone as writer's ettiquette. Most new authors these days do not bother with such ettiquette, and from my experience in business, the more caution, service and professionalism I employ, the better received I am. However, let us not equate correct behavior with the nasal or oral acquisition of fecal matter (i.e. I'm not into brown nosing or ass kissing. I just love to write).

My most recent inclusion has been in the humor book "The Darwin Awards: Evolution in Action" on page 308. If one cannot laugh at oneself, hang the bastard. So, that publication is of my stroke of brilliance which was defied by the facts of organic chemistry and a bottle of bleach, which I had the motives of wanting to make right and to help a situation, but from which I nearly pushed up the lillies and a self-testimonial tombstone to amassed stupidity.

I don't know if you're up for a pen pal, but I'd invite you to my website:

http://www.scrypnosis.com

and if you click the top link, it'll take you to my main personal page, though you might find Scrypnosis rather useful (and there isn't a thing for sale on the site...it's just a hobby of which, as noted above, I'm working on a manuscript).

Thank you for so many wonderful words, especially through the Penthouse years.

Cheers!

David I. Brager
Richland, Washington, USA
---
Hi Xie!

I wanted to send you something I thought might amuse me. Some people I chat with on the internet are playing the "Brush with Greatness" game. Where people talk about unexpected encounters they have had with celebrities.

Well, one guy's 'brush with greatness' was with none other than...YOU.

I asked him if I can relate the story to you, and he said sure. He was blown away that his story could get back to you (see below). I thought you'd be amused.

Hope you are well...

Love,
Paul Provenza
---
***My Brush with Greatness***

When I was in my early teens, (eleventeen, twelveteen) I went to visit my dad at work. He was shooting that huge blockbuster, "My Pleasure is My Business", with Xaviera Hollander. (The Happy Hooker) Although not fully comprehending who or what Ms. Hollander was, I did have a general idea. (She had something to do with... sex) For obvious reasons there were only a couple of days that I was allowed to visit the set, so my father took this opportunity to put me in the movie as a background extra, walking down the street. What a thrill!!

Years later, I overheard my father telling someone about his son visiting him that faithful day. Unknown to me, Xaviera came over to my father and asked if the boy walking down the street was his.

"Oh, yes. That's my boy!" he said proudly.

To which she replied, "He's awfully cute. Don't you think it's time someone welcomed him to adulthood? I could teach him a few things, I've got a trailer." (Or she could have just said that she wanted to fuck me. I don't know, I wasn't there. I was busy walking down the street.)

I really can't remember how the story ended, or how my dad reacted. Whether he played the protective parent and was angry, or was the polite Canadian and joked the matter off, not wanting to offend. Either way, I remained a virgin.

I guess since nothing happened, there really never was a brush with fame. On the other hand it might have been so much more than a brush. I can only wonder what I would have learned that day if my father had just egged her on!

What if...

What if...

Dave Makin
-->