January 2016, shortly before Valentines day, Xaviera will be launching her brand new illustrated Sex guide in Dutch. For the young inexperienced lovers who want to learn to refine their lovemaking and the more experienced lovers who want to pep up their sex life. A fantastic guide for fabulous lovemaking! A perfect gift from Santa Claus for X-mas!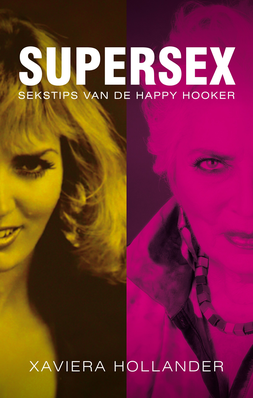 Een leven lang een bevredigend en inspirerend seksleven, wie wil dat niet? Mij is het gelukt en na mijn voorgaande boeken, van de Happy Hooker tot Xaviera – on the best part of a man, heb ik besloten nu maar eens een echte gids voor minnaars te schrijven. Dit boek is bedoeld voor jonge onervaren geliefden die nog willen leren om hun liefdesspel te verfijnen en voor meer ervaren minnaars die hun seksleven willen oppeppen.
Goede seks is belangrijk in elke liefdesrelatie, een huwelijk kan er mee staan of vallen. Nog te vaak komt het voor dat partners de aandacht voor elkaar verliezen en door het seksleven op peil te houden binden geliefden zich echt aan elkaar. Met de lessen uit dit boek kun je de spanning erin houden. Belangrijk is ook om elkaar de ruimte te geven en te gunnen om te kunnen experimenteren en het scheelt natuurlijk enorm als één van jullie beiden (s)experienced is. Het belang zit hem in de kunst om seks spannend en nieuw te houden. En dat vraagt om inzet, fantasie en lef. Er valt veel te ontdekken aan je partner en er zijn legio manieren en middelen om je eigen seksreis te ondernemen.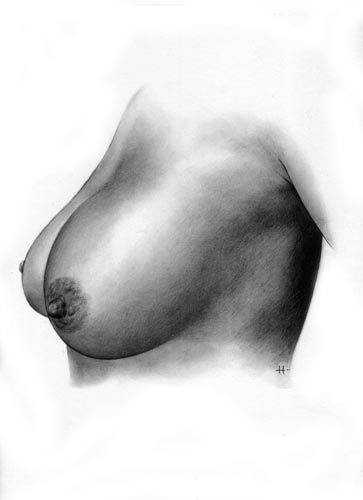 Misschien is de allerbelangrijkste sleutel tot een goed seksleven wel dat jij en je partner erover kunnen praten. Als je dat moeilijk vindt dan kun je desnoods met het licht uit over je wensen en behoeftes praten. Als je partner niet weet wat je wensen op seksgebied zijn kan hij of zij daar natuurlijk ook nooit in voorzien. Goede seks begint dus met een goed gesprek over seks. De mens is van nature nieuwsgierig. Van kinds af aan zijn we bezig met zien, proeven, ruiken, aanraken en ontdekken. En dat blijven we doen tot onze dood. De ontdekking van de eigen seksualiteit speelt al in een vroeg stadion een grote rol. Het is van belang om je eigen seksualiteit te vinden – pas dan kun je op zoek gaan naar 'gelijk denkenden' om je seksuele leven te verrijken. Want er is verschil tussen seks en liefde.
Dit boek is tot stand gekomen door de vele vragen die mij in de loop der jaren zijn gesteld tijdens interviews op radio en tv, tijdens lezingen, via de post en mail en in de tijd dat ik mijn seks advies rubriek in de Penthouse had. Van al die vragen zijn er slechts een handvol die ikzelf beschouw als de beste vragen en in dit boek geef ik daar persoonlijk antwoord op. Met deze superseksgids op het nachtkastje kunt u en uw partner thuis genieten van mijn persoonlijke liefdeslessen en –technieken. Dus creëer een goede ambiance. Zet de telefoon uit, leg je mobiel weg, zet een stemmig muziekje aan, zorg ervoor dat er geen kinderen kunnen binnenkomen en begin je eigen (s)eksperiment. Geniet ervan en practice what I preach!
Love Xaviera
Klik hier om het boek Supersex te bestellen bij uitgeverij Gibon
Prijs € 19,90
200 pagina's
Luxe paperback met flappen
tien erotische illustraties * NUR 301 *
ISBN 9789491363634
Verschijningsdatum: 17 februari 2016
luxe in leer gebonden editie € 159,50