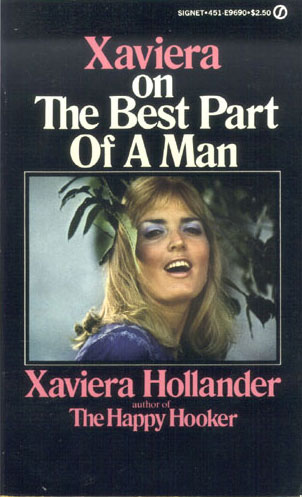 Ladies, Gentlemen, Lovers!
Xaviera - On The Best Part Of A Man
Any questions about how to please - and tease - your partner? Xaviera has all the answers on the tip of her tongue!

*What most Men don't know, and what all too many women are too timid to tell them, about how their organs can produce the highest pitch of pleasure for their women - and themselves.

*Xaviera's personal rating system for size and performance

*Her all- time great experiences and her biggest - and we do mean BIGGEST - surprises

*The best kind of loving care that brings out the very best in a man's best part - often amazing the man himself
Xaviera Says:
The ultimate "penis-book", a great guide for women to learn what to do with a man's family jewels. Soon this book also became the gay guide to heavenly delights of homosexual lovemaking. Many people learned how to manipulate their own sex organs as well as that of their partners.